Happiness, Hope & Health! - Chrissy Hynes
Mondays at 5:30pm, Starbucks (951 NM-528 Rio Rancho)
What does your roadmap to happiness, hope, and health look like? Is it full of detours that you get lost in? If so, this group will help you get on track to the life God intended for you to live, one full of "Happiness, Hope, & Health!"
B.L.E.S.S. - Ron and Sheryl Conway
Tuesdays at 7:00pm, Comanche and Eubank
Bible, Laughter, Encouragement, Snacks, and Study. We are a growing group of Christ followers doing life together and enjoying community every Tuesday night.
Older and Loving Life Fellowship - Esther Reynolds
Tuesdays, 10:30am - 12:00pm, Copper Pointe Church
Men and Women ages 50+ coming together for food, great fellowship, and lasting friendship.
Feed the Kids at Kennedy Middle School - Dolores Herrera
Tuesdays at 12:00pm, Copper Pointe Church
Tuesday Mornings. As a group, we provide weekend meals for 55 Kennedy Middle School homeless students every week during school year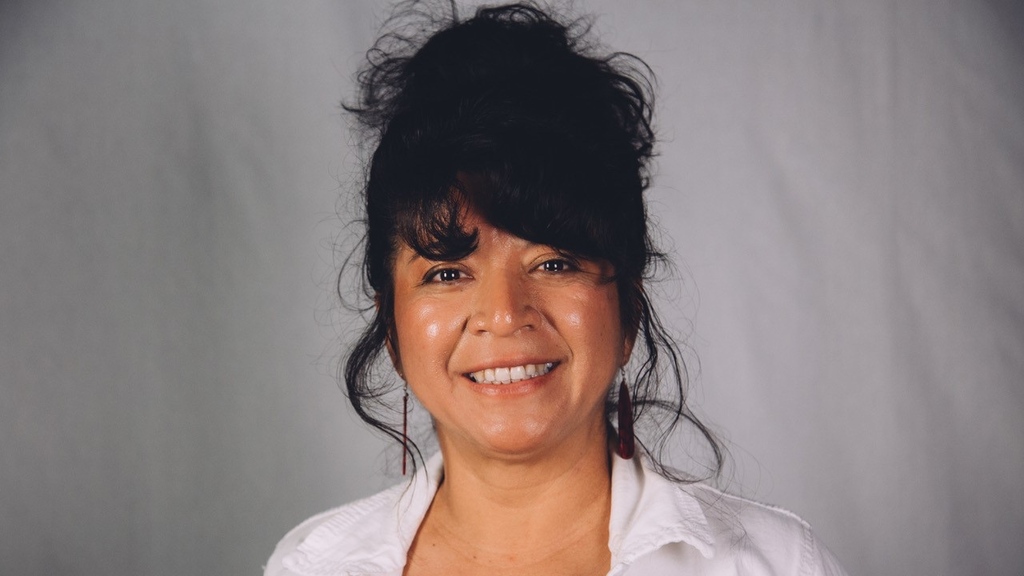 Raising Teenagers - Silvia Blackledge
Tuesdays at 6:30pm, Copper Pointe Church
Let's come together as parents of teenagers to celebrate the wins and grow and learn from each other during this sometimes challenging season of parenting. All parents are invited, as are empty-nesters who can impart some knowledge to current parents of teens.
Praying for America - Ellen Tole
Wednesdays, 6:30-7:30PM, Copper Pointe Church
Scripture is filled with stories of what happens to the people of God when they stray from
the Lord's word. America seems to be at this point know. Join us as we pray for America, using the booklet by David Butts,
Desperate for Change, 40 Days of Prayer for America.
Becoming the Sheepdog - Marc Maycumber
Wednesdays at 9:00am, Indian School and Morris
Men's group designed for the purpose of bringing together men who wish to empower each other to be bold, undaunted, and fierce men of God. The group is geared towards military and first responders but is welcome to any man who wishes to be surrounded by like-minded men who desire to fight for their families, communities and our country. We will seek God together and support and foster a warrior's mentality. We will train ourselves spiritually, mentally, and physically to defend our families and communities from the wolves - we will be the sheepdogs.
Embrace One - Ashley McCall
Wednesdays at 6:00pm, Copper Pointe Church
Embrace One is our strip club outreach ministry at Copper Pointe. We need men for drivers and safety, and women to go into the clubs and connect with the girls and show them Christ's love.
Mission Minded from Home - Sharon Walsh
Wednesdays at 6:30pm, San Pedro and Candelaria
Strategic support for Operation Christmas Child, targeted prayer for Persecuted Christians and praying for the nation, city and state.
The Exchange - Denise Raykovics
Wednesdays at 12:30pm, Westside
This womens Bible study is currently going through "Power of a Praying Woman" by Stormie Omartian. For great community and spiritual growth, join in on Wednesdays!
Iron Fellowship - Christine White
Thursdays at 6:30, Albuquerque Barbell
Cost - $40
Learn about powerlifting while strengthening your relationship with God and your fellow lifters. Powerlifting consists of three lifts, the squat, deadlift and bench press. This small group will help you to understand how to safely and effectively complete these lifts. Along with mastering the three main lifts, we will also address accessory work to complement the big three lifts. There will be plenty of time for fellowship in between sets.
Lamplighters - Bruce Stidworthy
Thursdays at 7:00am, SVN Realty
Lamlighters is a men's only Bible Study. This group has been in continuation for years and are always welcoming new men into the group!
Journey with Jesus, A Closer Walk - Carol Matthews
Thursdays at 6:30pm, 4709 Brenda St NE, Abq 87109
Come and join us as we dive deeper in our walk with Jesus. This semester we are in an in depth study on the book of Mark, the earliest written of the 4 gospels.
Men's Life Focus Group - Marty Hynes
Thursdays at 6:30pm, various locations
The Men's Life Focus group is here to cultivate a brotherhood of like minded men that will inspire vulnerability, accountability, & Godly Christ like character. Our aim is to see men and their family trees transformed, while reconnecting them with their created purpose.
Table Talks with Jenn and Val
Thursdays at 11:30am, Weck's (Osuna and Jefferson)
Meeting bi-weekly. Connect with other business-minded women committed to keeping Christ in the center of their lives and businesses for a bi-weekly time of fellowship, accountability and personal growth! At this lunchtime gathering we'll have fun discussions and build relationships with like-minded entrepreneurial ladies!
SPF 19 - Tayla Trujillo & Michael Herrera
Fridays from 5pm - 9pm, Barstow and Paseo
SPF is a young adult group geared towards meeting new people and creating an environment of fellowship with each other. Aside from that, we swim, eat yummy food, and watch movies while we swim. Come and join us, you won't want to miss out.
Streets Ministry - Jason and Jennifer Lohmann
Fridays at 5:45pm, Copper Pointe Church
Every Friday evening, the streets team goes out onto Central to provide for the homeless, the less fortunate, and the stricken. They are able to provide toiletries, food, and information on helpful organizations in the city. Nobody under 13 is permitted.
Serve the City - Amy Beggin
Saturday mornings, meet at the church
Every second Saturday of the month, our team goes into the community to serve at food kitchens, homeless shelters, clean communities and schools, and so much more. If youve been wanting to join an outreach team, join us ever second Saturday!
Apache Elementary Food Pantry - Larry Kolasinski
Saturdays at 7:00am, Apache Elementary
Each Saturday we able to go out to Apache Elementary and open a food pantry for kids in need. We are always needing more people to join the team and make a difference!
Let's Eat - Fernando and Shelly Batres
Sundays at 1:30pm, Various locations
Group of people who love God and love to Eat. All are welcome including kids!
Cantina Crossfitters - John Sabourin
Sundays at 2:30pm, Cantina Crossfit
Interested in trying crossfit? Join this small group every Sunday at Cantina Crossfit for a great workout and a great community!